Men's COSTUMES & COSTUME JACKETS FOR MEN
For many men, suits and jackets are a necessity in their wardrobe. Some men prefer to wear only a jacket, while others resolutely choose to wear a suit to work. Wearing a suit and a suit jacket gives a more businesslike tone than wearing just a suit jacket. Whether you are dressed for an official occasion, job interviews or business meetings. And whether you are looking for patterned, striped or plain designs: Djsa fashion online store has different jackets, cardigans, suits and trousers for every man.
men's suits: COSTUME JACKETS ELEGANT AND CASUAL
A cardigan in a suit does not only serve as a formal outfit, but can also be combined with a more casual style. One button on the shirt, light trousers and you create a smart casual look. When a more businesslike tone is desired, combine it with a jacket and smart trousers. To make it even more chic, wear a nice shirt over your pants. Scarf around the neck, briefcase in hand and you are ready for your working day!
Add Your Heading Text HereA popular item to create a stylish, professional look is a cardigan. A vest can be seen as a sleeveless jacket. Originally it was part of a three piece suit, but today it is often worn separately from a suit. You can wear the vest over a white shirt with trousers for a formal and stylish look. If you prefer a casual style, jeans under the outfit are also good enough.
A go-to suit for every man is essential.
Add Your Heading Text HereAt some point in life, every man should have a tuxedo. Whether it's for a Tenue de Ville themed wedding, or because it's a requirement at work. It is important when wearing a tuxedo that both the top and the bottom have the same pattern. You can choose from the common colors black, blue and gray, but a stripe pattern or other print can also be successful.
When buying a suit, it is important that the shoulders of the vest are not too wide, that the sleeves of the jacket run from the shoulder to the wrist when the suit is stretched and that the trouser legs of the suit are neatly above the shoes. end. This keeps the suit wrinkle-free and looks even more professional. The online suit collection at Djsa fashion offers suits in satin, linen, cotton and wool. Thanks to a wide range of brands available, you can also be sure that your favorite brand has a suit for you. Do you opt for suits in business designs from Van Gils, HUGO BOSS and Tommy Hilfiger or do you prefer colorful prints and patterns from OppoSuits?
Group of
12 tips to wear your suit in style men's suit
For the office or a special event, the suit is a minimum for an elegant figure. Here we reveal 12 insider tips for wearing your costume in style.
Here are our 12 insider tips for: suit to wear in style men's suit
1. Never button the bottom button of your jacket.men's suit
Whether it's a store bought one ready-made suit or a tailor-made suit purchased on our site, the last button (bottom) must always remain open. ALL THE TIME !
Everything you need to know about costume buttons can be found here †
2. Remember to always unbutton your jacket when you sit down.men's suit
Be sure to unbutton the jacket for extra comfort and to prevent buttons from popping during dinner or a business meal!
Discover your future perfect fitted waisted blazer †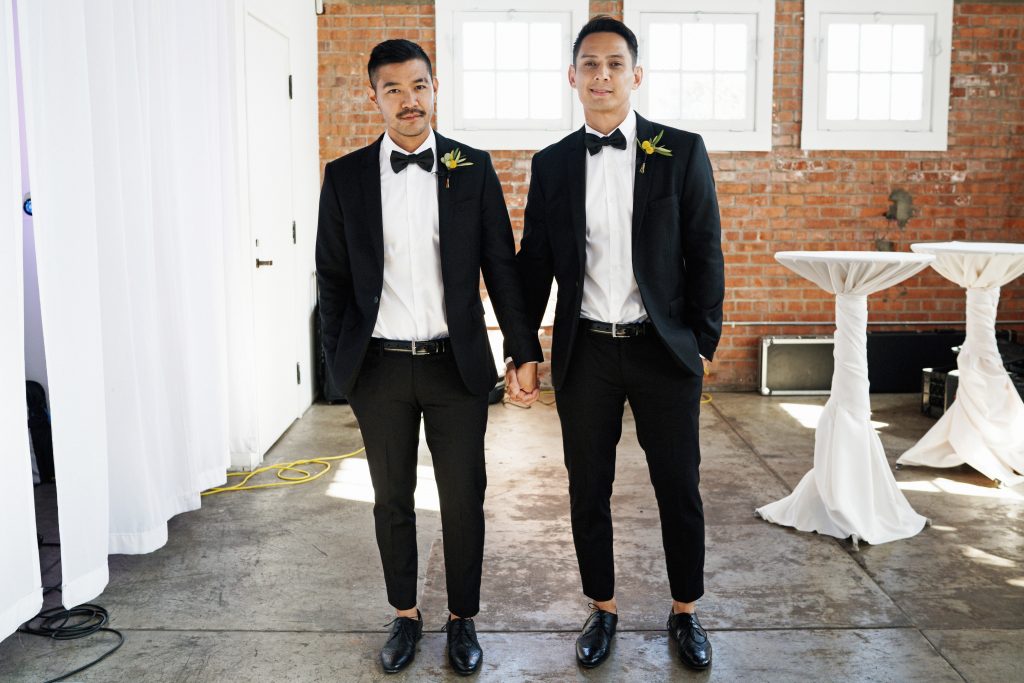 3. Always keep the top button of your shirt buttoned up mens suit
Shirt buttons are made to close. Yes, everyone. If you can't close the top button, it's time to get a new shirt.
Find your future shirt in our collection of shirts for men. †
4. Don't let the cuffs of your shirt stick out of your hands. Gentleman's costume
Shirt sleeves are an integral part of a well-groomed appearance. That's why you need to make sure they are the right length and size. Ideally, the sleeve is 2cm above the base of the thumb.
Gentleman's costume
5. Breathe!
A shirt collar is especially important because it should hug your neck without making you feel like you're choking. To do this, you must be able to place two fingers between your neck and the collar.
Discover which shirt collar to choose †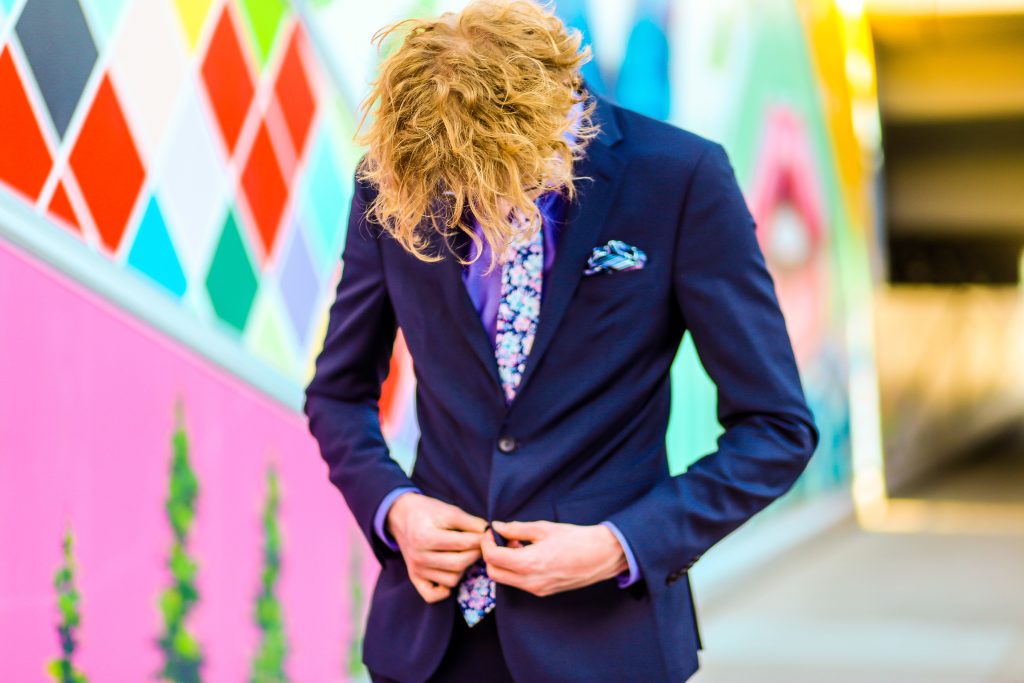 6. Demand the perfect fit
The jacket should be fitted so that it does not appear too loose or tight on the chest. Our advice is to place three fingers between your jacket and your stomach. If not, your jacket will need to be modified.
Read more about the perfect fit of a men's blazer.
7. Hide your socks…
Find pants that fit you well. Not too short and not too long, your pants should be flush with your shoes when you sit.
Discover our collection socks †
8. and your calves!
Make sure your socks are long enough. No one wants to see your hairy legs appear between your pants and socks when you sit down. Especially if you wear nice socks!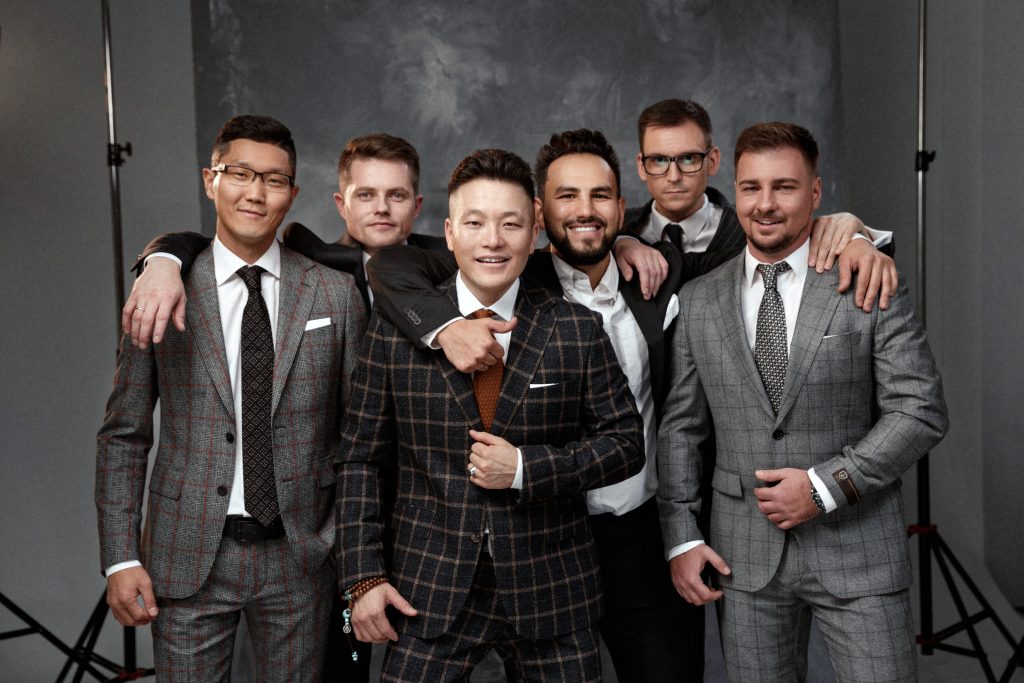 9. Belt and shoes go hand in hand
If there's one rule to keep in mind, it's this one. If you're not into menswear, make sure to always tune your belt and your shoes, and ideally the strap of your watch. This ensures that you don't make a mistake!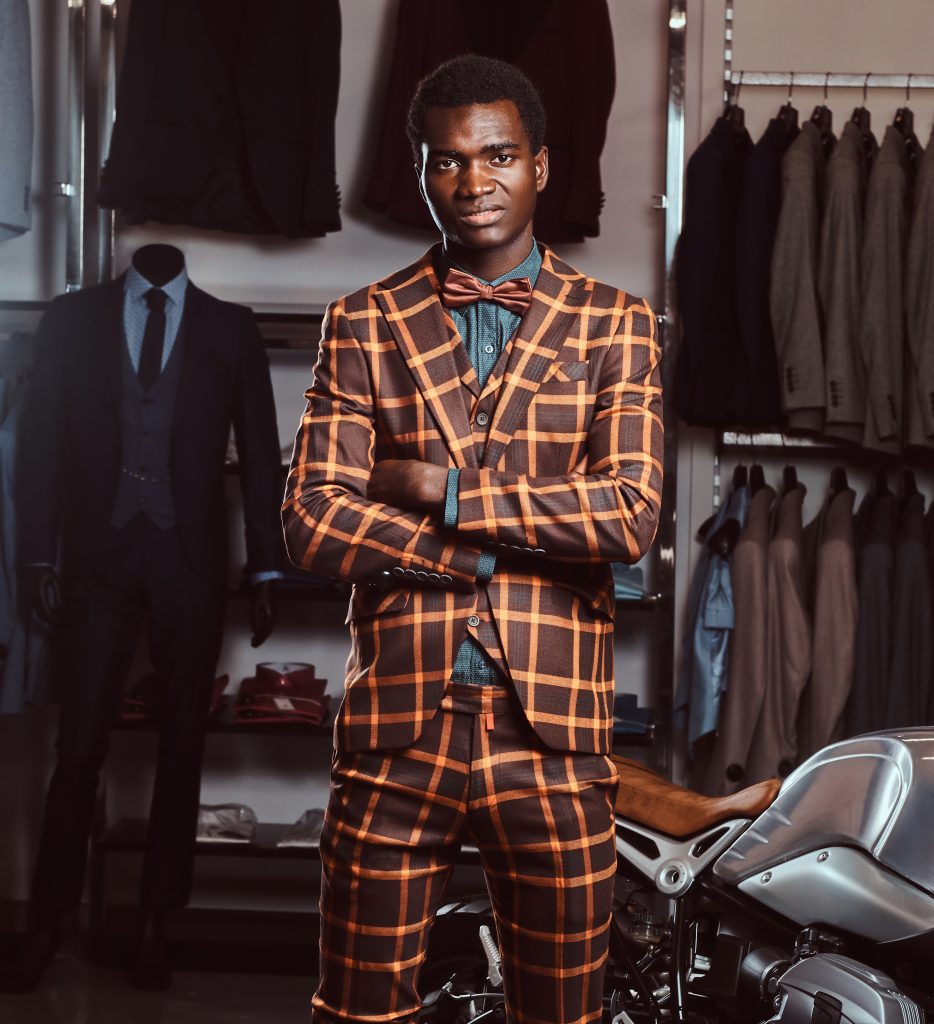 10. Never wear a black suit with brown shoes
Although it is seen more and more, it is simply unimaginable to us. Black and brown never went well together.
Read more about how to match your suit with your shoes †
11. The tie should touch your belt
The buttons on your shirt should be hidden by your tie,
view more here shirt / tie combinations †
Prefer a bow tie? Follow our guide to the bow tie †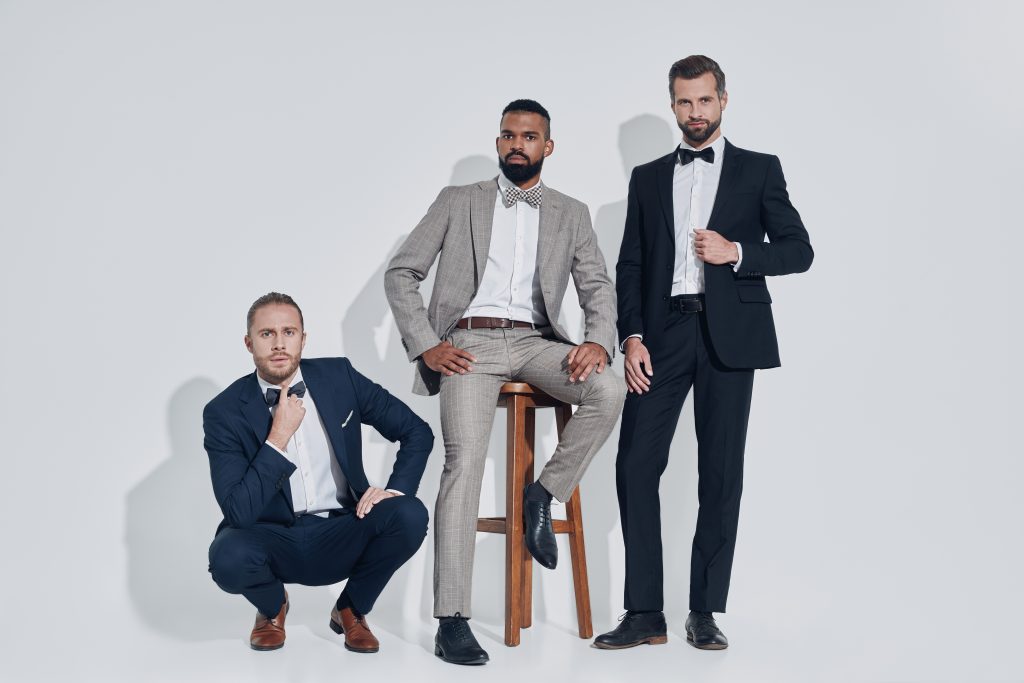 12. Play with your cover
If there's one rule to remember when it comes to matching your pocket square and tie, it's this: NEVER MATCH TWO IDENTICAL FABRICS. A clutch gives an extra level of style to your look, make sure you master the codes!
Discover our collection bags †
Are you already a style expert? Share your knowledge with your friends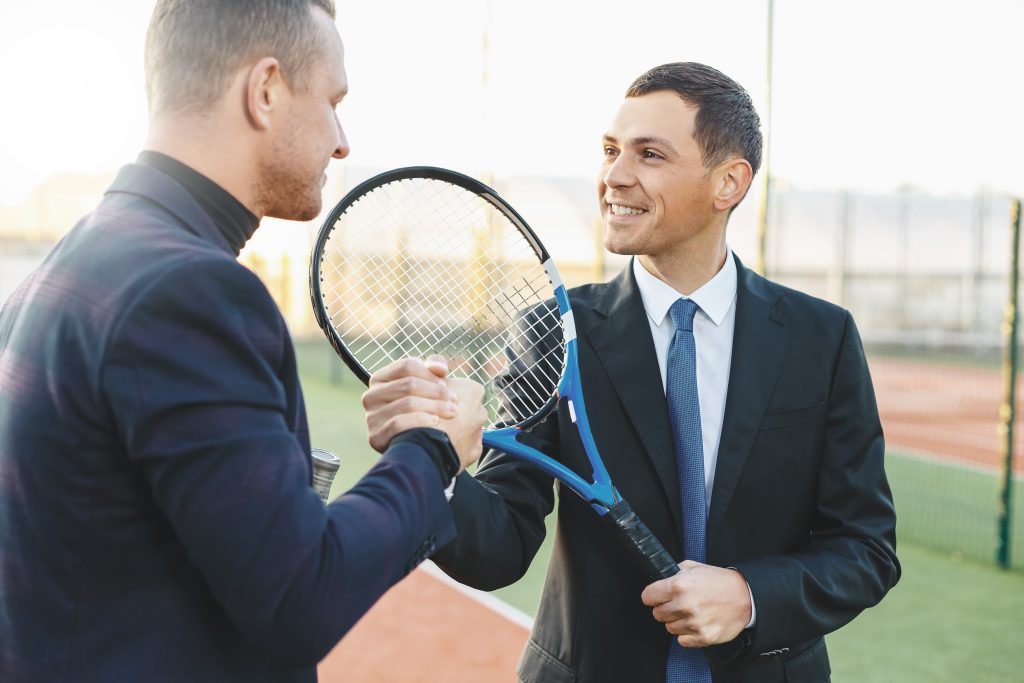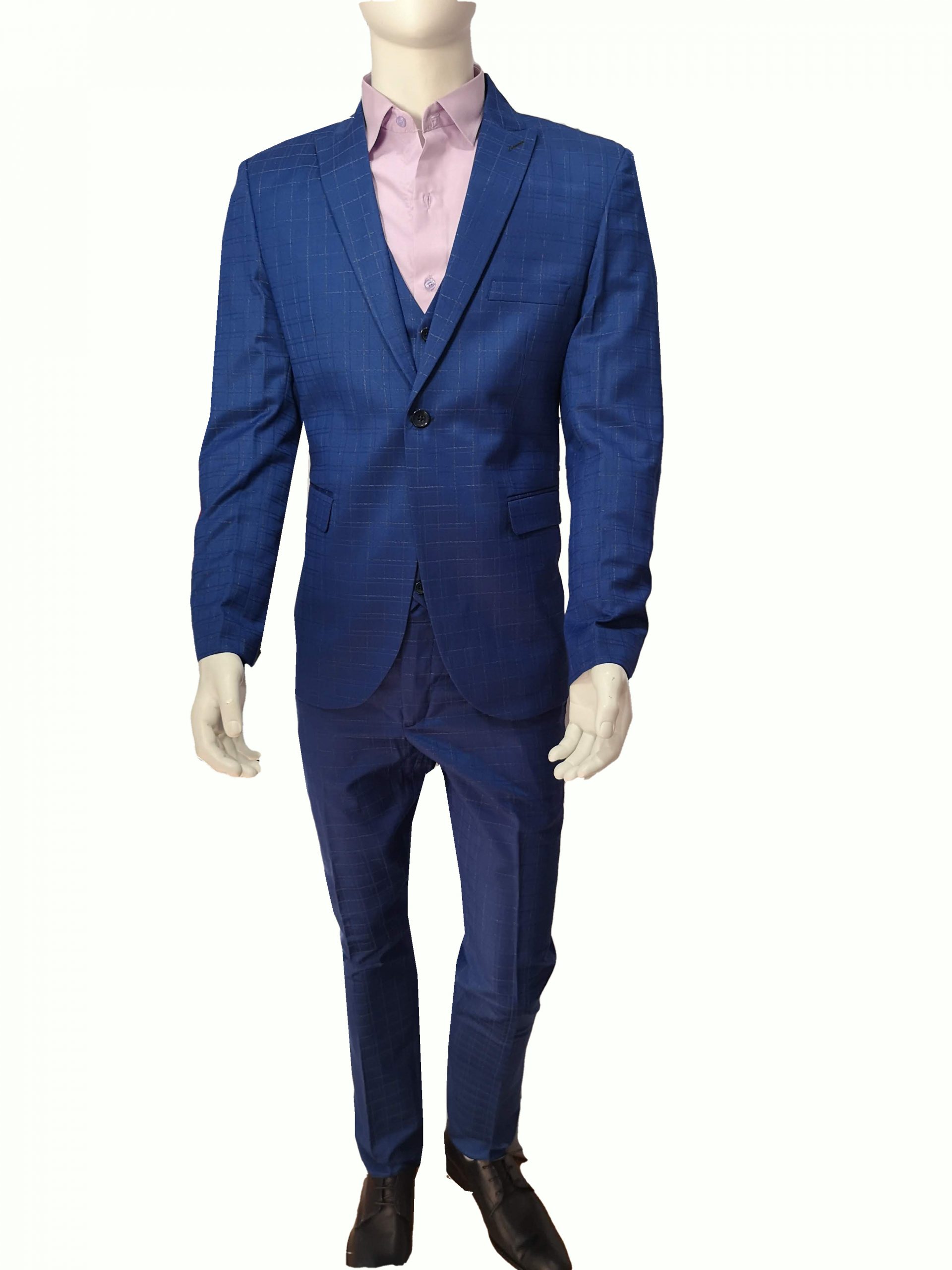 Men's suits in Men's fashion
Buy a suit?
Introduction to Men's Suits
Do you like Men's suits? Take a moment and think about it.
Men's suits can mean many things in terms of menswear.
They have been around in one form or another since the 17th century. Men's suits are of course nothing
more than a button-up jacket and matching trousers.
Red suit – because visibility is important
Wear a red suit. There is something that catches the eye about the color red where people
always take into account. Wearing a red suit has a way of
let people know that you are not an ordinary person.
Fabrics for men's suits
Now everyone knows that men's suits come in different fabrics and colors and patterns
available, but it should also be known that the substances in
different types of fiber are available. We generally know that
wool is the main fiber of suits, but not the end of all suit fabrics.
Wearing men's suits to church
If you are a frequent church goer you know you need something good to wear and
to look good too. That's where church costume comes in.
A church costume is a men's costume that is generally more fashionable than you
boring old suit.
Men's suits with stripes
menSuits with stripes are made of fabric where the stripes actually become
created when the suit fabric is woven in a drop needle design that
causes the shadow streaks.
suit for a job interview
A suit for a job interview should be a dark navy blue or anthracite
to be. Never wear a black suit. You want your suit for an interview a
is a solid or muted pattern of a suit fabric, such as a muted fine
stripe or a toned down plaid that is not easily seen.
How do you care for men's suits?
If you are relatively new to the world of mens suits, you want to take good care of you
investment to get the most out of it.
You see, mens suits are custom made
clothes, so you don't want to just throw it in the basket with your jeans and t-shirts
good.
suits for men – It's more than just clothes
A suit is more than just clothes for a man. It's a way of expressing like none
other.
The suit is and always will be a matching set of clothes for a man who wears the uniform of
civilization and business has become.
Wearing a suit the right way
Style is something that makes a man stand out from the crowd and set him apart from the crowd
herd.
When it comes to wearing a costume, your costume should fit well, well on you
length are hemmed and nicely pressed.
Just because you put on a suit doesn't mean you look your best.
mens suit sale
men's suit slim fit
3-piece men's suit